Day Trip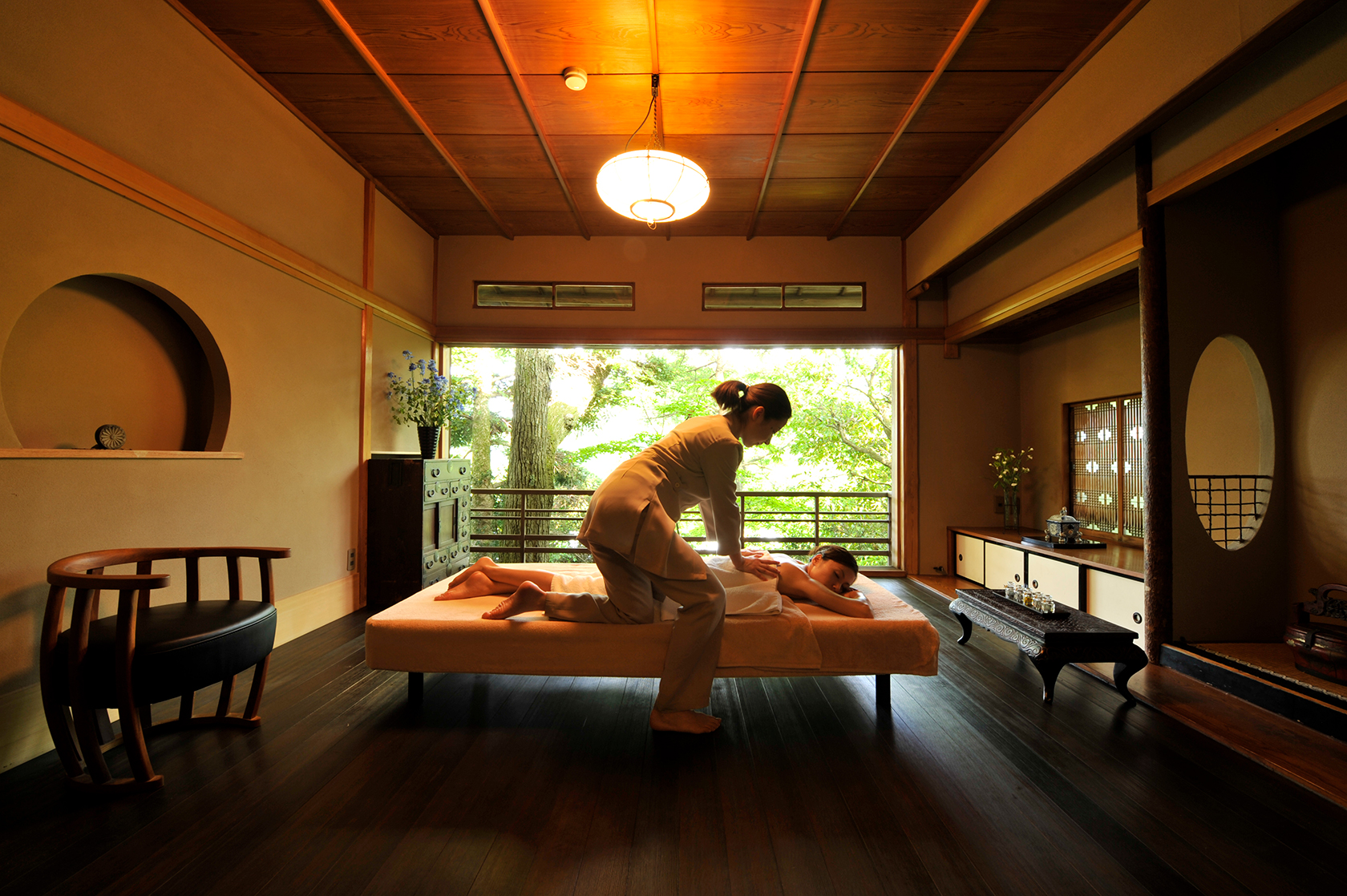 Beauty Treatment Plan
You can enjoy the highly seasonal Kaiseki cuisine at the western-style building known as "Former Kaninnomiya villa", which was built in the early Showa period and reverberates the legacy of the prestigious Imperial family to this day, along with a special beauty treatment. With this "Kaiseki Kadan" Lunch & "KADAN SPA" plan, there are 3 courses to choose from, 60 minutes of Facial treatment, 60 minutes of Body treatment or 90 minutes of Facial & Body treatment.
Plan Contents
Duration

1 hour and a half lunch (starting time is between 11:00 - 14:00). 60 minutes or 90 minutes of beauty treatment ("KADAN SPA" is open between 11:00 - 15:00) before or after the lunch.
Plan fee

SPA 60 minutes Course : ¥19,800 (excluding tax and inclusive of service charge) SPA 90 minutes Course : ¥28,600 (excluding tax and inclusive of service charge)
Number of people

There may be restrictions on the number of people depending on availability of salon or beauticians.
Note

Plan can be combined with other plans such as Beauty plan (Kaiseki cuisine with special beauty treatment of 60 or 90 minutes). Bath & Beauty 100 minutes plan is also available. Please ask us for more details. Please make a reservation 3 days prior to the day. 50% cancellation charge will be applied for a cancellation after 20:00 the day before.
Related facilities
Back to Day Trip