Kaiseki Restaurant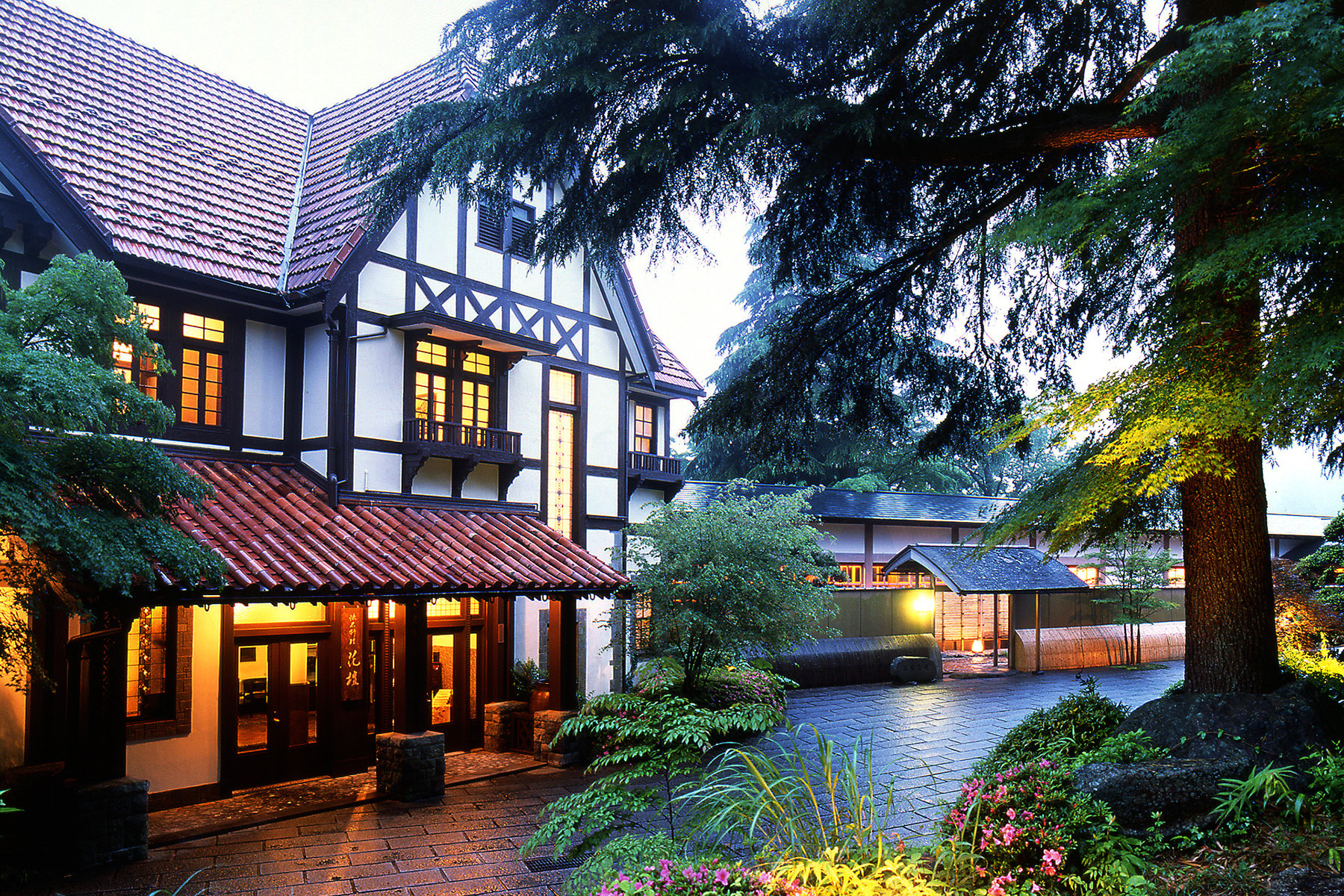 Kaiseki Restaurant Kadan
Enjoy seasonal kaiseki cuisine at a western villa of the Imperial Family
The former Kan'in-no-miya Villa built in the early 1900s in the Showa period
tells us a distinguished history of the Imperial Family to the modern days.
In this venerable villa, we hope you enjoy our kaiseki cuisine made with ingredients
at the peak of their freshness and cherish the nature of Hakone to your heart's content.
---
Restaurant Kaiseki Kadan serves kaiseki cuisine to day visitors.
Plans at Gora Kadan include dinner and breakfast, and guests do not need to make reservations for the restaurant.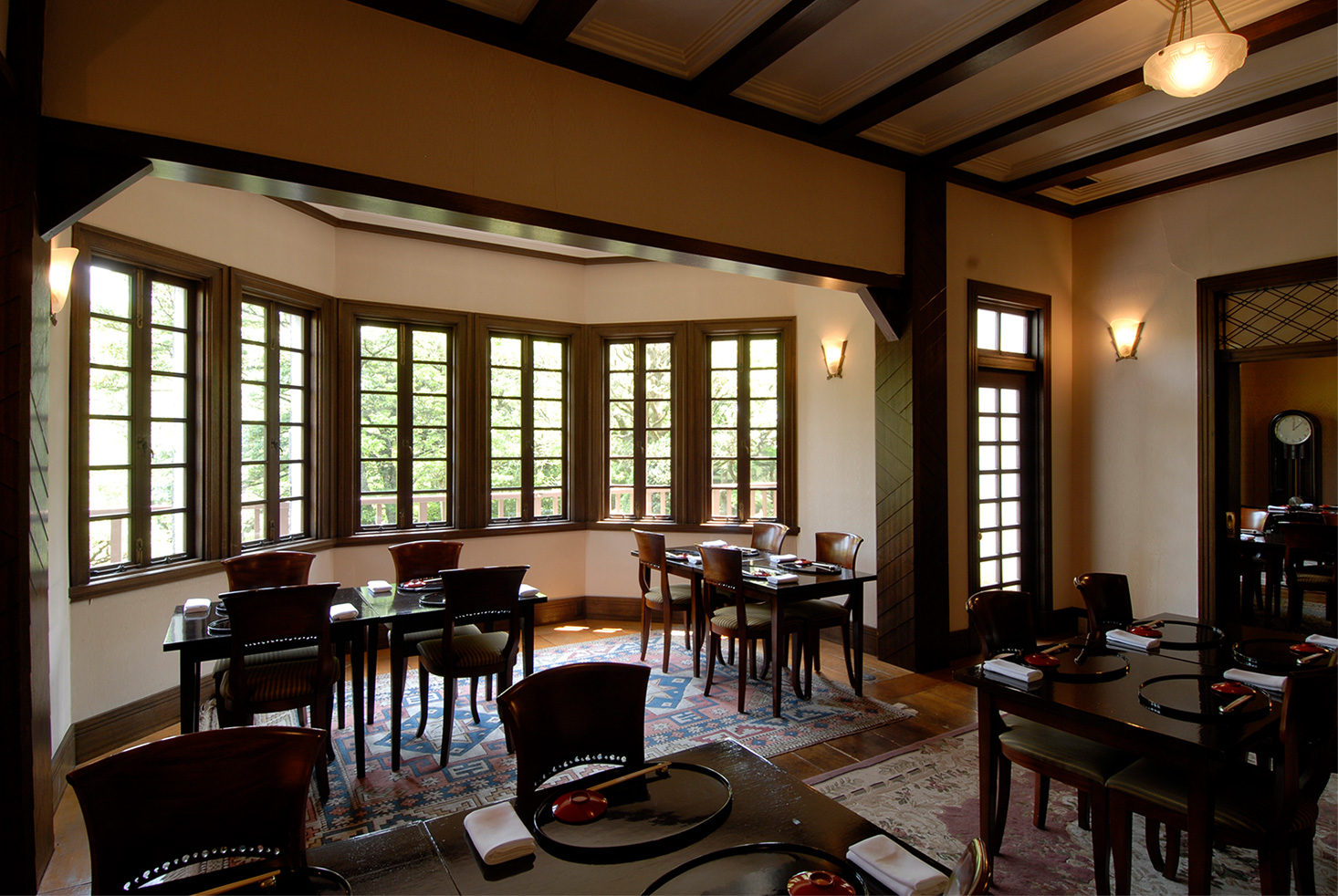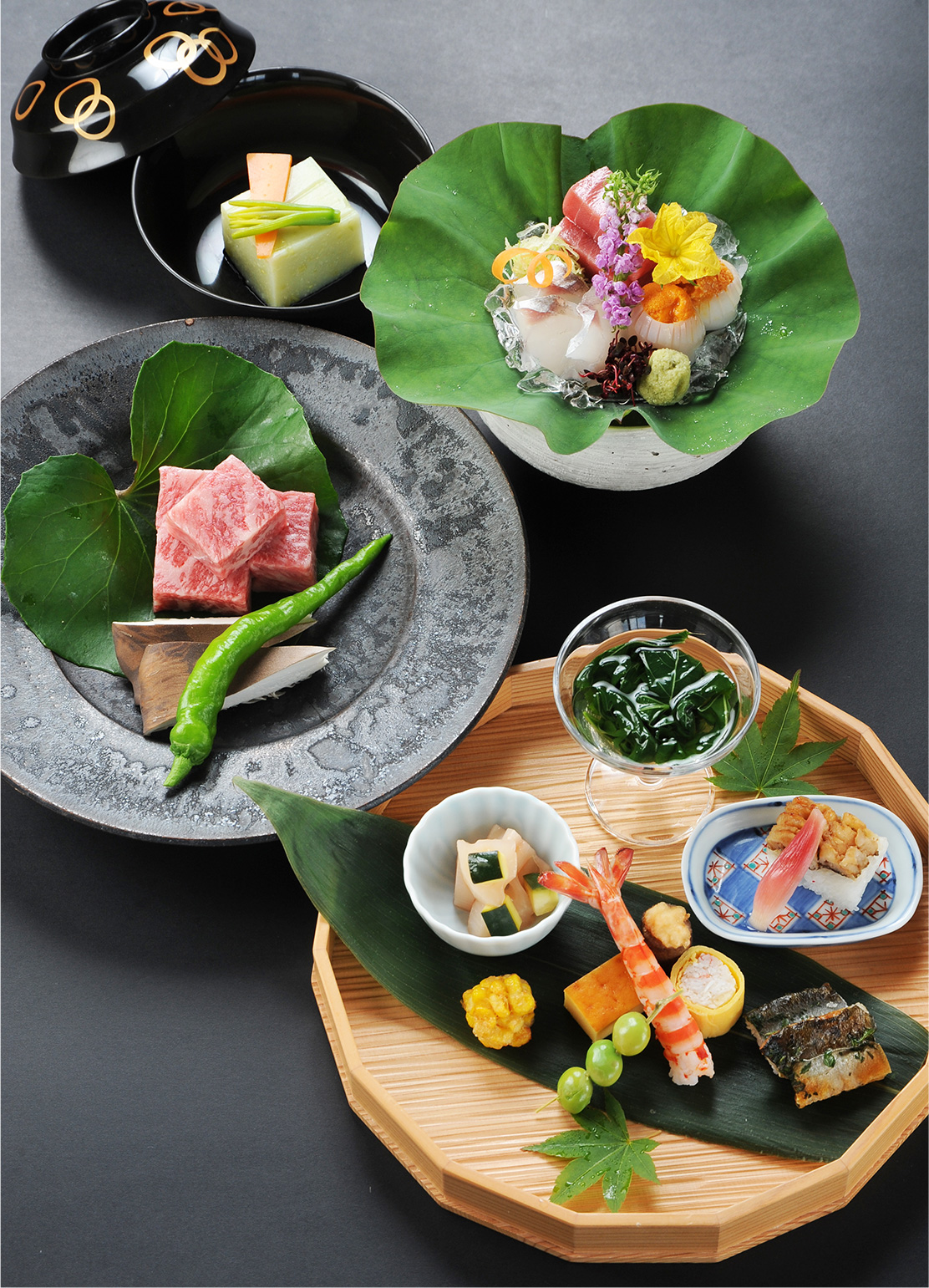 Seasonal and colorful menus are from the blessings of nature
Kaiseki has three basic principles: to use ingredients at the peak of their freshness,
to cherish the true flavors of each ingredient,
and to cook while being mindful toward those who eat them.
We prepare seasonal menus that differ each month so that
you can enjoy new flavors in different seasons every time you visit us.
Plans